ADRIFT: a game about consent, is a sci-fi adventure that is both engaging and entertaining for kids of all ages. The lessons in the game are presented in a way that people from almost any age group can learn the importance of consent. This short, but educational, game is great for a class project about consent beginning with elementary school children without having to directly speak to them about sex. Let's talk about the ways ADRIFT makes learning about consent easy for all ages on IOS devices.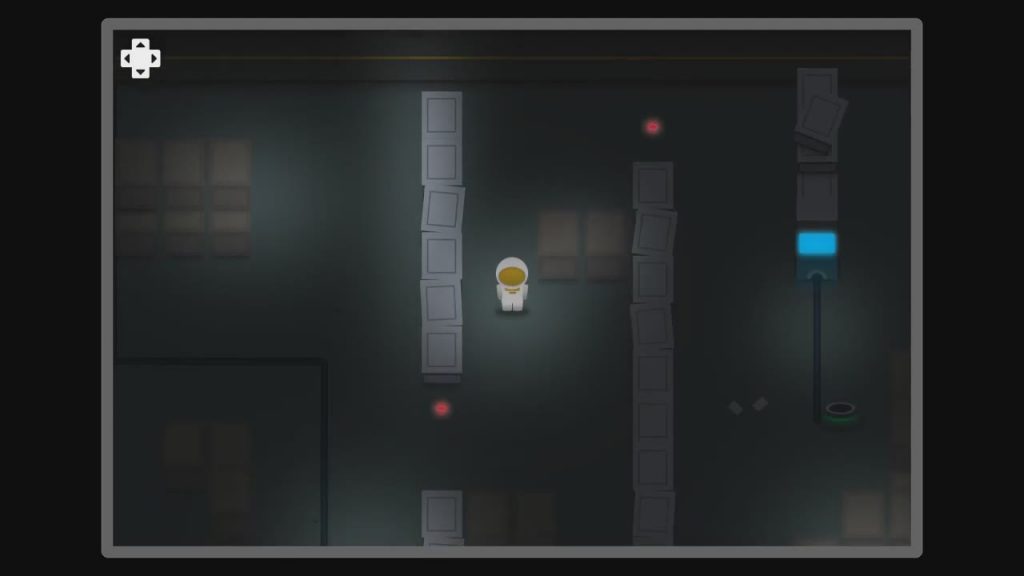 Listening To Your Partner
One of the most important lessons that are brought up in ADRIFT is the importance of listening and communicating with your partner about what you are both feeling. Many times in this game the in-game computer that the player is interacting with will let you know what actions you can take in order to escape the failing space station; it's up to you whether you listen or not. If you decide to listen to your partner then you will end up with the good ending but if you don't choose to listen to your partner the ending will be bad and will leave the main character filled with guilt.
If you decide to listen to your partner then you will end up with the good ending but if you don't . . .
Part of this experience is trusting the computer "character" to correctly show you how to proceed in the game without doing anything that would harm them. For example, if you ignore the computer's instructions and power the wrong part of the ship then the computer will open the door – but will also experience a great deal of "pain." This also lessens the computer's ability to make the last part of your escape easy by providing a lighted path through a dark room. This reminds the player that consent is not limited to romantic relationships but applies to friendships as well. ADRIFT helps teach children to respect their peers at a fundamental level and to use these skills to effectively communicate their own needs to others.
. . . consent is not limited to romantic relationships but applies to friendships as well . . .
The game is also easily accessible to parents of children who want to start teaching their child about consent. The game is a free download in the iOS App Store making it very easy for anyone who wants to try ADRIFT out. The game also doesn't take up a ton of space making it perfect to fit on iOS devices with smaller storage space. We do recommend that your child have a decent amount of basic reading skills to really enjoy the game as the story is text-based instead of being voiced-over.
ADRIFT in Real Life
Students: although in the real world you're likely not going to get trapped in a space station with a talking computer (at least not yet!) but you might be in a project with a friend who has certain needs that are different from yours. By learning to understand each other's needs and to respect each other's boundaries students will be better prepared to handle the trials and temptations they might confront in adolescence through peer pressure, romantic relationships, and other situations impacting consent.
Educators: ADRIFT is also a great way to easily introduce an older classroom to the topic of consent without beginning with some of the more serious aspects of consent. This affords educators the opportunity to gradually and organically work with their students on the fundamental issues about consent before moving onto some of its more serious applications like dating abuse. Educators will also appreciate that the game's publisher, nonprofit charity Jennifer Ann's Group, has made this game 100% free to provide a free resource to teachers in order to encourage classroom use of this consent game.
Parents: as public discourse about consent becomes more mainstream parents are becoming increasingly aware of the need to talk with their children about consent from an early age. ADRIFT offers a perfect way to begin that first conversation with their child because of the child-friendly treatment of consent in this clever innovative game. ADRIFT is rated as appropriate for players ages 4+.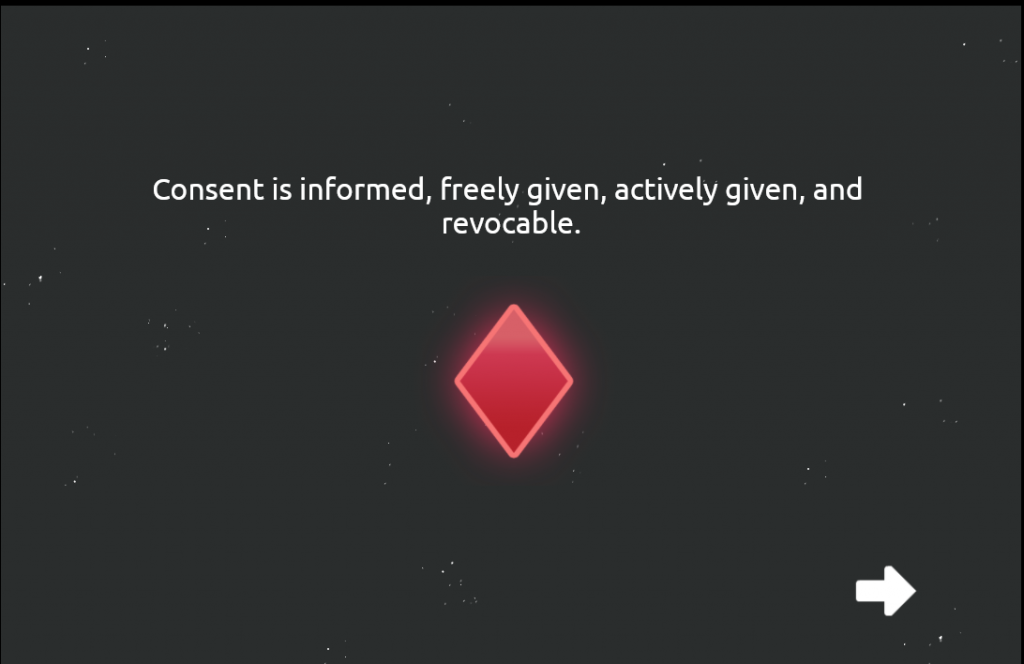 Developed by: Quinn Crossley and Andrew Connell
Produced by: Jennifer Ann's Group
Price: Free
Language: English
Age Rating: Rated 4+

More information about ADRIFT 
► ADRIFT: a game about consent, on the iTunes Store 
► Play ADRIFT: a game about consent, in your browser 
► Watch a video trailer about ADRIFT: a game about consent