Talking about consent with teenagers isn't always easy. Teaching them about consent can be even more challenging. The right resources can make both of these tasks easier.
Fortunately, the consent games produced by the nonprofit charity Jennifer Ann's Group are a great way to engage young people about this important, but sensitive, topic. In 2023, as has been the case since 2001, April is Sexual Assault Awareness Month, or SAAM. For SAAM 2023 we wanted to share an award-winning video game about consent with you called Crossing Boundaries.
Crossing Boundaries
We will be discussing Crossing Boundaries, a consent game for teenagers that can also be quite resourceful for college-age students. The game takes you through several scenarios in which you learn about various ways that consent is important.
If you are an educator or counselor looking for a great consent resource for the classroom or if you are a parent unsure of how to have a conversation with your child, Crossing Boundaries will be a great help.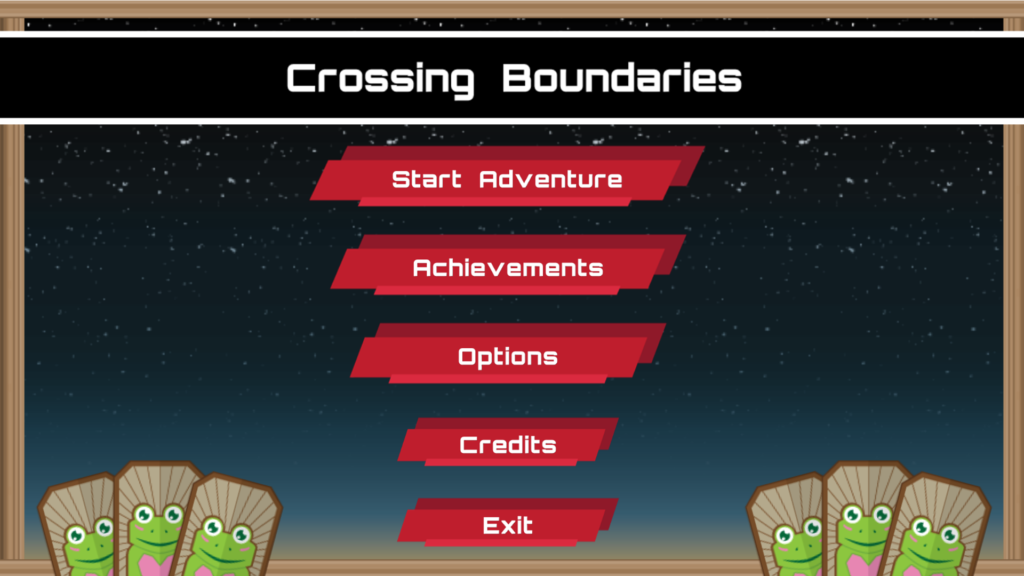 Travelling the World
Crossing Boundaries is all about three friends who recently got out of school. To celebrate this they have saved up some money and decided to travel the world together. Eva and Alice bring along their friend Joe who doesn't always do a good job of thinking his decisions through. Thanks to Joe, and missing a plane flight early on, the friends get into occasional bits of trouble on their adventure across the world. The game also incorporates a cute mini-game with some fun mechanics to drive home the themes of consent even more throughout the game.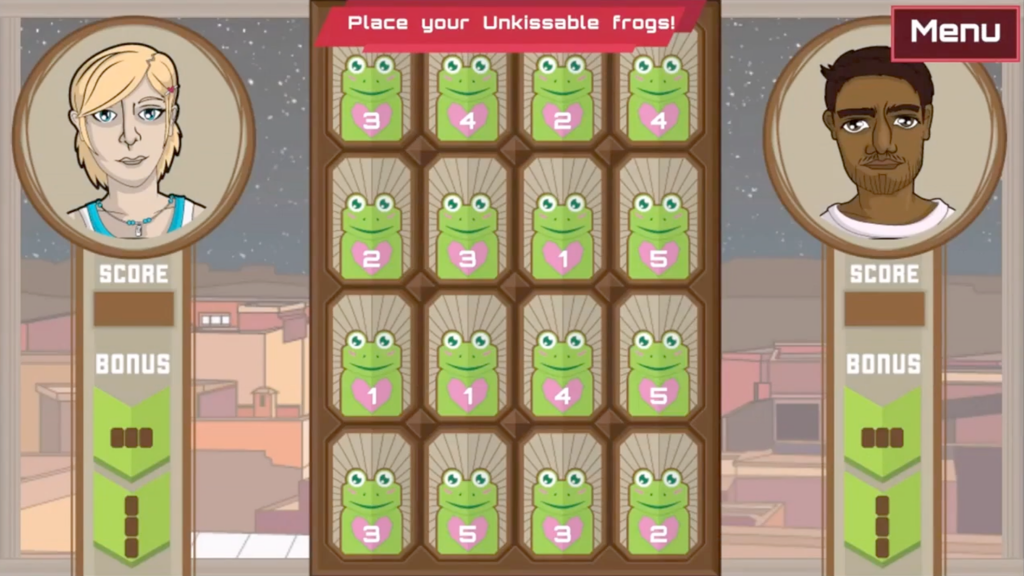 The favorite thing about Crossing Boundaries for many players is that it's about more than just sexual consent. It highlights the fact that every person has their own will and no one has the right to ignore it: it is not okay to make choices for another person's body.
Even if it's something like trying to force someone to try a new food, "no means no!"
For example, in one city that the friends visit Joe decides to sign his friends up for a perfume testing project without consulting them. He decides to do so without asking for their consent because "there weren't many spots left." As the game clearly shows, the issue of consent extends beyond the realm of dating and sex to include anything that affects your personal space, will, or body.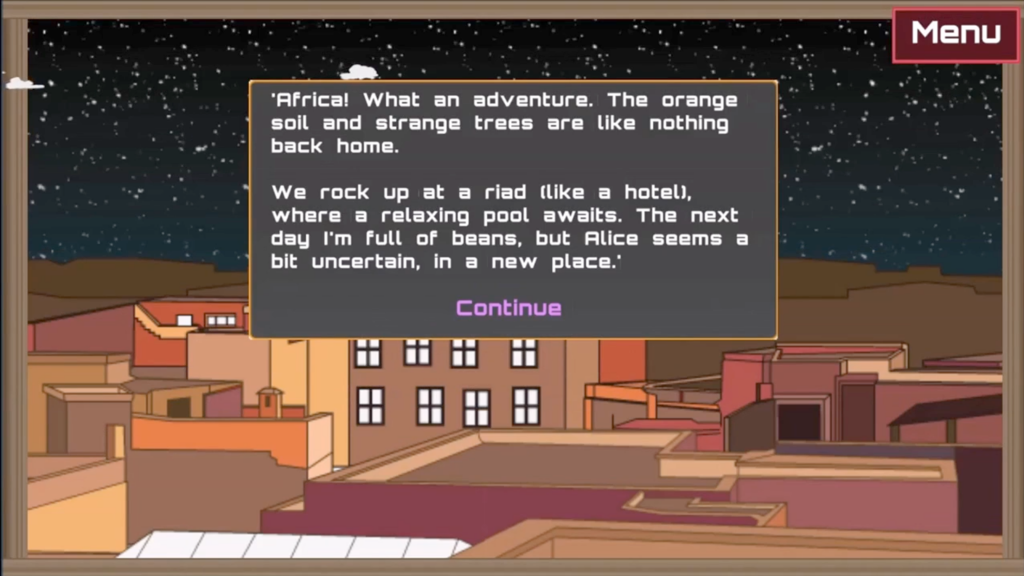 Crossing Boundaries also offers the player choices regarding how they want to respond as various dilemmas pop up. There are multiple choices to each situation and it's up to you to choose how you react. Every circumstance has multiple paths you can follow, with multiple positive reactions to choose from. And the story reminds us that standing up to someone may not always be received as well as you might have hoped.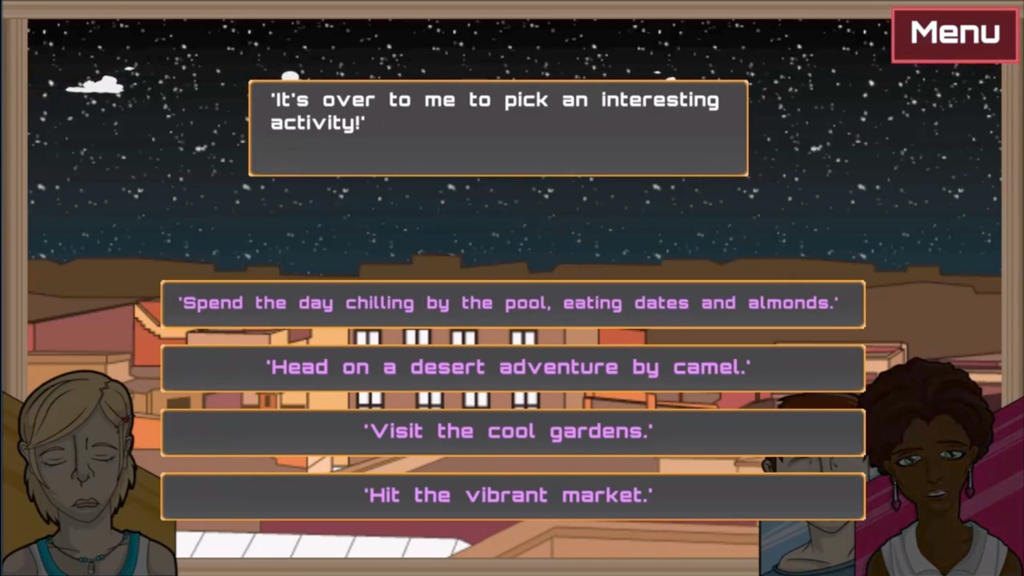 People are complicated and so are their emotions. And when they are put into an uncomfortable situation they might not be thinking clearly or know how to properly react to being pressured by a friend or loved one. In Crossing Boundaries we are allowed to see Joe's growth throughout the game.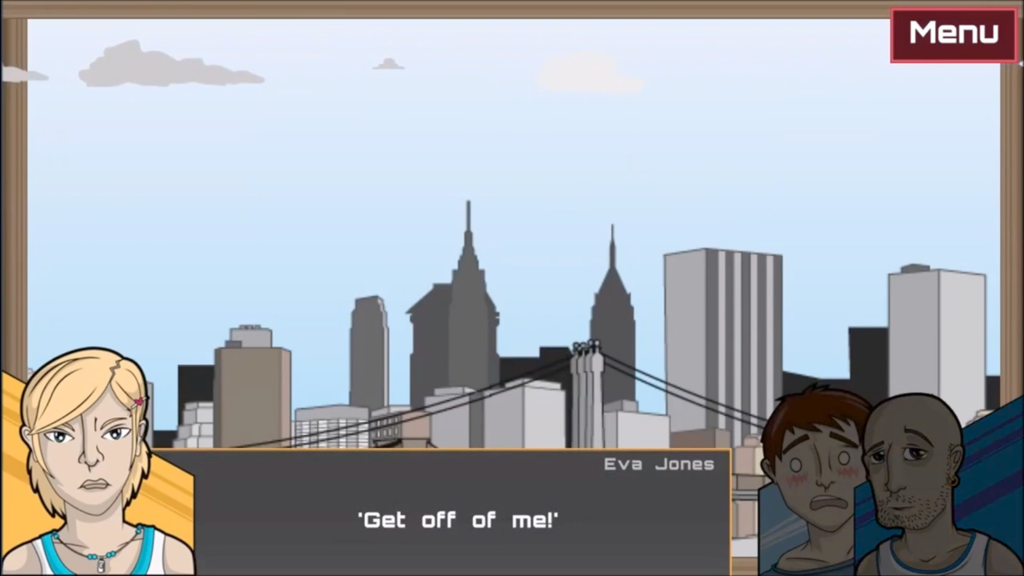 You Can't Script a Real Situation
Crossing Boundaries helps players see that there are many ways to react to a situation and that the "right" or "wrong" way is not always clear. Life is full of unique problems and people have to decide for themselves how they will respond and how that will make them – and others – feel.
Fortunately the decisions that you make in Crossing Boundaries are safe to make because, although they reflect real world situations, they have no real world consequences. Players can safely make a "wrong" decision and experience the outcome of that decision through a game. And they can play the game again, making different decisions and experiencing different outcomes. This is such a helpful way to allow young people to explore situations and decisions that would otherwise be unsafe or unhealthy in the real world.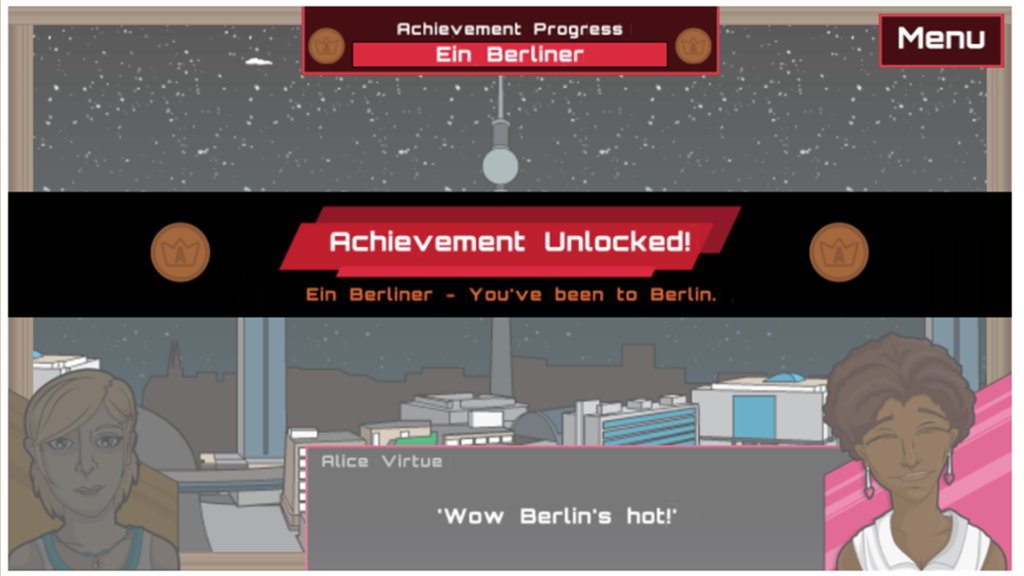 The game also makes it clear that silence does not equal agreement. We cannot assume that somebody is okay with a situation merely because they are not objecting. All in all, everyone has a right to decide what they feel comfortable with doing in their life. We all have an obligation to learn about consent and to recognize the impact there might be on ourselves and others when it is not followed.
And remember, even if it's not about a relationship, consent matters! Even seemingly inconsequential matters like tricking somebody to eat food that they don't want, "no means no!"
---
Crossing Boundaries does an excellent job of providing many helpful examples of consent and its importance throughout the game. The dialogue, characters, and even a fun mini-game called Snog-a-Frog make learning about consent a surprisingly enjoyable experience. It's wonderful that games like Crossing Boundaries exist today.
I wish Crossing Boundaries was available when I was a student!
Support this work by donating online: 

PayPal 
Apple Pay

Or by texting STOPTDV to 707070 

Gaming Against Violence is an award-winning program presented by Jennifer Ann's Group, a 501(c)3 charity [EIN: 20-4618499]
Play Crossing Boundaries
Developed by: Testudo Games
Produced by: Jennifer Ann's Group
Price: Free (No Ads. No in-app purchases.)
Language: English
Age Rating: Rated 12+

More information about Crossing Boundaries  
► Get Crossing Boundaries on the iTunes Store  
► Crossing Boundaries available at Amazon 
► Play Crossing Boundaries in your browser  
► Watch a video trailer about Crossing Boundaries

---